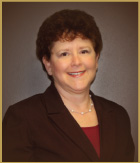 Jody M. Kuntz, CP
Jody has been with the Ong Law Firm since 2006 and brings with her a lengthy career of working in the legal profession and acting as the conduit between the attorneys in the office, our clients, various institutions, Courts and other lawyers. Jody works closely with the clients and in that capacity she has the opportunity to begin a relationship that in some instances, can be for a simple, basic estate plan, or in other cases, it can be one of the first contacts a person makes following the unexpected death of a loved one. Jody brings compassion, experience and a high degree of competency to her position as a paralegal.
Jody is well-versed in the areas of estate planning, probate and probate and trust litigation. She works with clients and institutions to ensure trusts are properly funded; she works with financial institutions to ensure beneficiary designations are appropriate named and titled properly; she works with government agencies ranging from the department of motor vehicles to the department of vital statistics in procurement documents often needed in the process of re-titling for trust creation or through probates; she works with local, and at times, distant, Record of Deeds Offices; she has regular contact with the local Courthouses and is on a first name basis with a number of the probate clerks; she assists the attorneys in the office with everything from the procurement of documents to trial preparation to estate planning.
She has over thirty-five years experience in the legal profession. She has worked in several areas of law with an emphasis in litigation. She uses her experience and expertise in her interactions with clients, the courts and other businesses.
Certification: Certified Paralegal through the National Association of Legal Assistants/Paralegals
---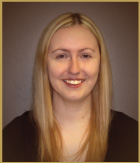 Andrea K. Fogarty, Paralegal
Andrea joined Ong Law Firm after working for several years with other law firms that handle foreclosure matters, family law, and criminal law. While at a foreclosure firm, she had to expand on her organizational and customer service skills to work with the attorneys and the large financial institutions that were their clients. It was her job to assist in the management of the cases and make sure all deadlines were met. She is knowledgeable in reading title reports and had to record several types of documents. She brings extensive experience in litigation matters and had to work with several different county courts.
---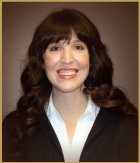 Megan E. Neill, Estate Planning Client Manager
Megan joined the Ong Law Firm after a career in the banking industry and other customer service positions. Megan helps coordinate all aspects of the estate planning process from initial client meetings and gathering information to the formal signing of documents and necessary post-execution coordination with financial planners, life insurance agents, register of deeds offices.
Megan also assists with update contacts with existing clients and coordination of follow-up appointments to remind clients of the importance to keeping their estate planning documents updated and current.